Others about Dutch-Able & Marijanne
2nd module group January 2021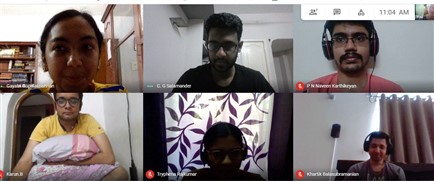 2nd module January - April 2021
We started learning Dutch with Dutch-Able on-line as absolute beginners during lockdown in 2020 and moved to another module again in lockdown this year. It is the best combination of time spent and quality of learning. The main thing is that Marijanne ma'am is a great person and a great teacher, who always inspires you, lifts your spirits, and leaves you with a positive feeling for the whole day!
Khartik, Tryphena, Karun, Andrew, Mathiyughaa, Mahalakshmi, Naveen, Gayatri
Beginner's group January 2021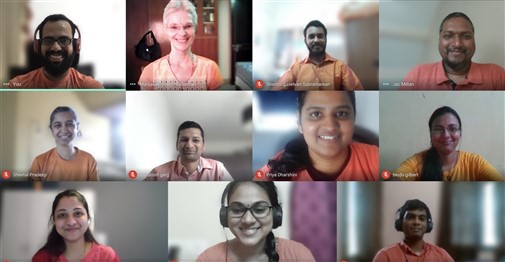 Beginner's course January-April 2021
Quality never requires advertisements/publicity, that way Dutch-Able is no exception! Mevrouw Marijanne has a wonderful command over the language, she builds your base so strong and creates thirst for the language.Interaction with her students irrespective of the age, makes me awe stuck. When me and my fiance were in search of Dutch classes for 'basis inburgering examen', not many were offering short term courses with feasible timings, but we were lucky enough to find her classes over the internet. Her classes(online due to covid) were interactive and trust me you will not be bored because she creates such a lively and competitive environment. Her 'huiswerk' and suggestions have helped me a lot to pass the exam with very good scores. She observes and corrects your mistakes right there.Thank you once again for being such an amazing teacher.
Yamini Narasimhan
I wanted to learn Dutch to fit in better with the local Dutch people once I move to the Netherlands for my higher studies. Marijanne's method of teaching not only focuses on the language but also on the cultural nuances that you have to learn before stepping into a foreign country. Her emphasis on learning 'taalfuncties' (functioning of the language) required for simple day to day tasks never fails to keep your interest going and you feel like you have covered a lot of ground very fast at the end of the course. The fact that this knowledge is imparted by a native speaker means that you will pick up the best pronunciation. I am enjoying learning the language from Marijanne a lot and will continue taking courses from her.
Advaith
LEARNING DUTCH IS FUN!
How stars are for the sky, so is Dutch-Able for learning the Dutch language.
A language is not just learnt, it is something to be imbibed into and that's how Marijanne goes about teaching Dutch, the best way possible.
Starting with 'SAY CHEESE' video about Dutch culture, to the alphabets, numbers, grammar, 'ORANJE'-CLASS. This online beginner's course despite occasional technical glitches, the simplicity of concepts, made us learn Dutch at ease.
Thanks to Marijanne, I can say my foundation is strong and with regard to the Dutch language: now anyone can speak Dutch with Dutch-Able!
Dank je wel.
Bindu
Beginner's group January 2018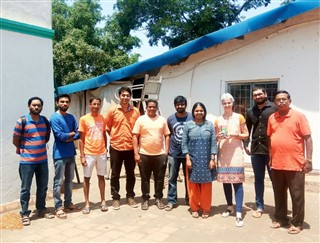 I just wanted to thank you for providing us with the possibility of learning a new language here in Chennai. It's been a great experience the last couple of months and I've gained some great insights, not just about the language but also on various other aspects.
It's feels so nice to have met Marijanne, an awesome teacher, and an even more awesome individual.Thanks again for everything!
Shri Lak - Rotterdam
Beginner's course August 2016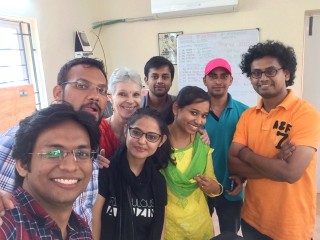 2nd module group August 2016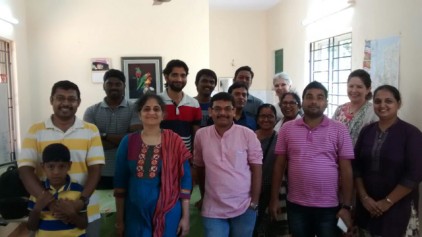 Pratheep
Student of International Institute of Social Studies, Den Haag
Lived in the Netherlands for 18 months.
I am associated with Dutchable ever since I decided to pursue masters from Holland. Naturally, Dutchable is the first (and only) choice for anyone interested in learning Dutch in its truest sense. Learning a language and culture of the country goes hand-in-hand; Marijanne justifies this by exposing students to the lifestyle of Holland almost in every session. The learning came in varied forms like playing games, listening to audio, discussions, exercises, tests and not to forget that watching a Dutch movie is also part of the class! Text based rote learning was kept to minimum. While in Holland, I never felt I was new to the system - Thanks to Marijanne and her classes. She strictly adheres to the motto of Dutchable, "Learning Dutch is Fun".